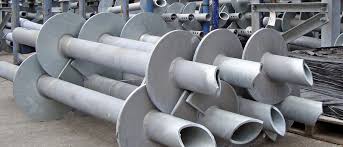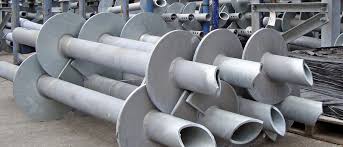 Helical piles are a form of foundation techniques widely used in the construction industry. They present significant benefits in terms of speed and ease of installation. The benefits are, but not limited to, a reduction in the offsite disposal of cut-off concrete piling, drilling spoil, and virtually no vibrations.
A Helical piling is a form of foundation piling, or seawall/retaining wall anchors, that have been utilized since the early eighteen-hundreds. They are manufactured of rounded hollow steel pipe or solid square shaft segments with usually multiple helices welded to the pipe/square shaft that deliver a self-tapping process during installation. The helical piles are rotated into the ground, much like a screw is twisted into wood.
New construction foundations don't have to be torture. Our helical pile foundation system gives you the performance of concrete without the disadvantages and liabilities of diesel driven piling . Each helical pile comprises a lead helical section with welded screw-like helix bearing plates. Being an authentic helical shape, the helices do not auger into the earth but rather screw into it with insignificant soil disturbance. Helical plates are set apart at distances far enough apart that they function independently as individual bearing components; consequently, the capacity of a specific helix on a helical anchor/pile shaft is not affected by the helix above or below it.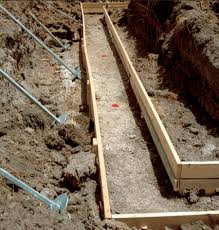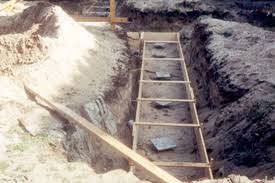 Hot Dipped Galvanized extensions, either square or round, are added in standard lengths of three, five, and seven feet until the lead section pierces into the bearing strata. On average, square shaft extensions can be employed in both compression and tension applications. Round pipe shafts are more frequently applied for compression applications and have a superior section modulus, avoiding bending in weaker soils.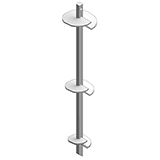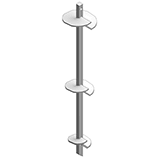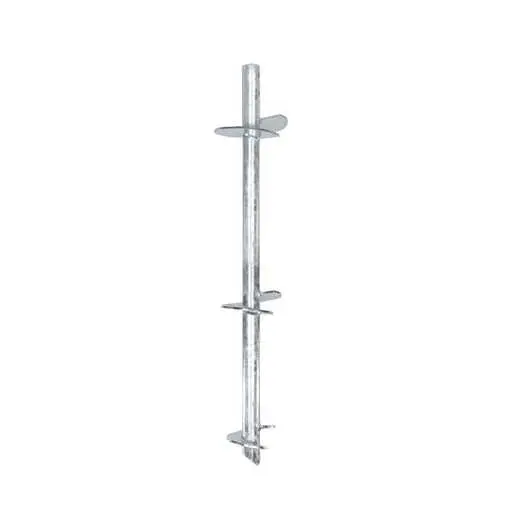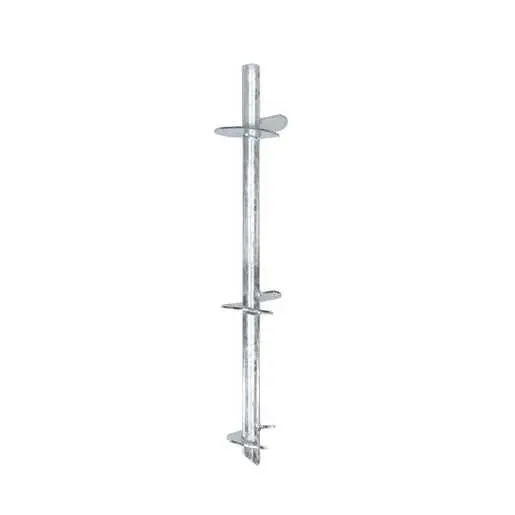 Helical pile diameters range from 2 7/8" up to 4 ½" and helix diameters range from 6" up to 16" depending on capacity requirements. Square shaft helical piles span from 1 ¼" x 1 ¼" square to 2 ¼' x 2 ¼" with the same nominal diameter helices. The pipe pile and square drive lead sections are made of hot dipped galvanized steel and are installed in short sections, individually about 5 to 7 feet long. The succeeding straight-shaft sections (extensions) are bolted to the lead section with 2 structural bolts as it is spun into the ground.
HOW ARE THEY CONNECTED?
The most customary method of attaching a helical pile to a structure's foundation is to embed the head of the helical pile termination cap (or pile cap) into the structures concrete foundation. Additional, comprehensive strength may be achieved through steel reinforcing bars that are cast within the piles core and protrude out into the footing of the building.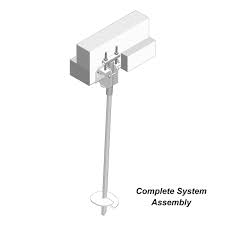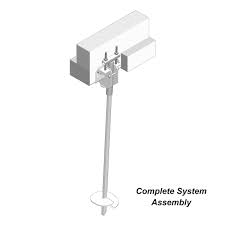 SCOPE OF FOUNDATION APPLICATIONS
Helical piles are an alternative where the ground adjacent to the surface is ill suited to sustain a structure. Helical piles can also benefit where the profile, size, and position of the structure cannot be supported by alternative foundation methods.
NEW FOUNDATIONS
Support to new and existing structures including:
Residential, Commercial, and Industrial Buildings
Bulkheads, Seawalls, and Jetties
Electrical Transmission Towers and Solar Farms
Portable Buildings
Bridges, Nature Boardwalks, and Docks
Re-Levelling and Strengthening of Existing Foundation
Permanent or Temporary Support for Re-Levelling of Existing Structures that have Settled
Hurricane Capacity Improvements and Tiedowns
Responding to Building Damage from Hazards such as Hurricanes, Tropical Depressions, and Wave Generated Forces
HELICAL PILES FOR MARINE APPLICATIONS
Tie-Back Anchors for New Seawalls/Bulkheads
Bridges, Nature Boardwalks, and Docks
Underwater Support of Utilities
Slope Stabilization and Shoring
Permanent Support for Existing or New Retaining Wall Structures

(Particularly if it is Required in a Short Time Frame)
Temporary Anchoring of Equipment or Vessels Particularly Against Wind Uplift. Piles can be Removed and Reused.
HELICAL PILES for repair
Foundation stabiliation
Foundation lifting back to original elevation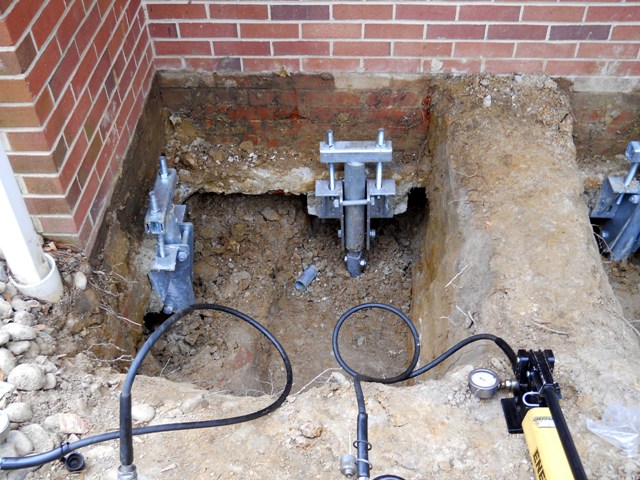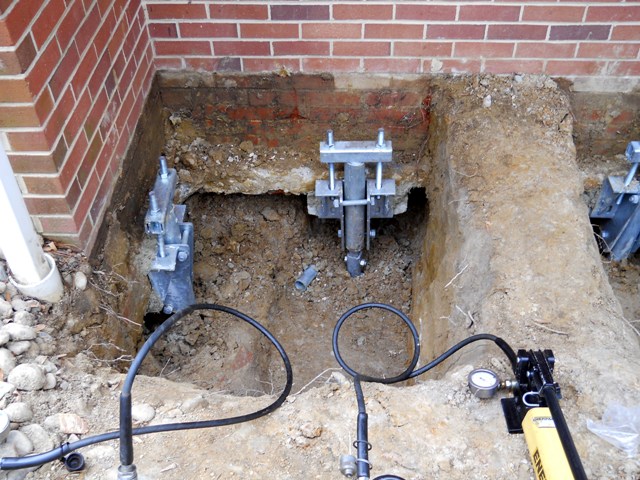 HOW SCREW PILES ARE INSTALLED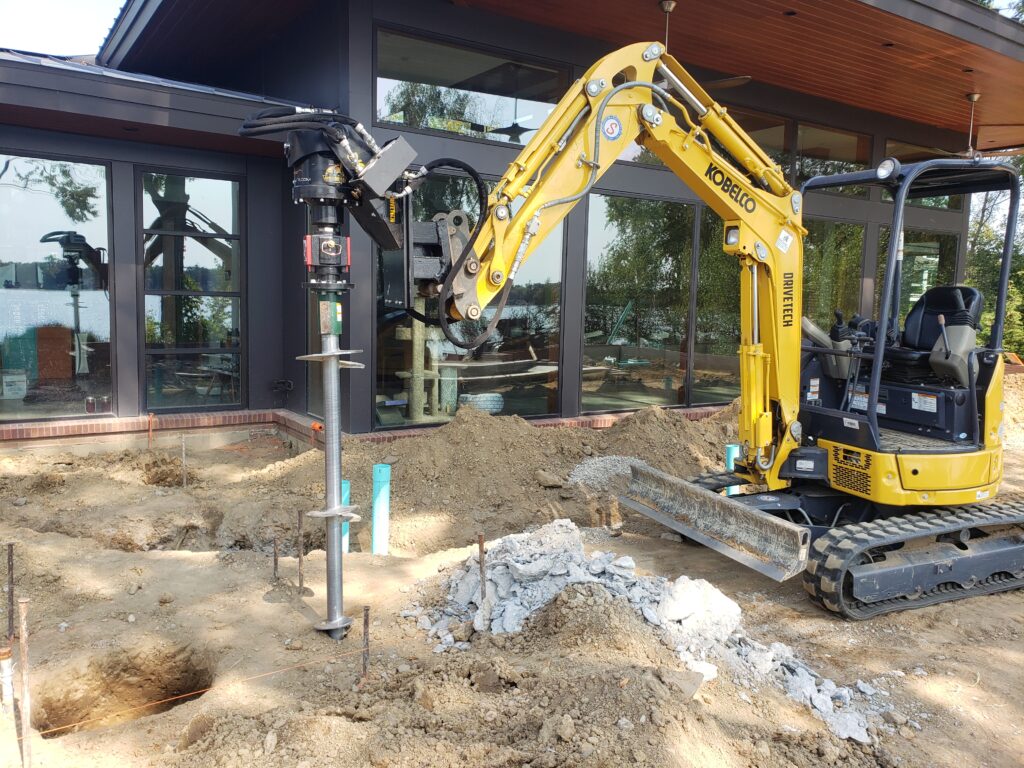 Helical piles are twisted into the soil, much like a wood screw. The helices propel into the soil pursuing a constant pitch, as opposed to auguring through it. The helical fights and shafts are specifically shaped and designed to suit the existing ground conditions.
Our piles are installed with a wide range of equipment dependent on accessibility and capacity of the helical piling. The equipment may range from small handheld hydraulic drive, a small excavator to installation by a 50,000-pound excavator. Hydraulic powerheads are used to apply the large torque that is required to screw a helical pile into the ground.
The combination of hydraulic drive head and handling machine required is determined by:
Engineered installation torque requirements
Torsional capacity of the shaft
Site access constraints (height/width/clearance to obstructions)
Soil profile and ground site conditions
DriveTech Helical Foundation Systems possess state of the art high-power digital torque indicators to measure foot pounds of torque during installation. These units are calibrated annually to insure accurately detailed readings are available to the pile monitor.
As Michigan helical piling experts, DriveTech Helical Foundation Systems, will provide you with a specifically designed, installed and certified helical pile service for all your residential, industrial, commercial and marine requirements.